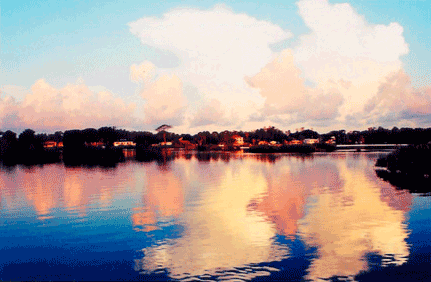 Beautiful view from your vacation home on the Anclote River.
Tarpon Springs, Florida
On the Gulf Coast of Florida, our Tarpon Springs waterfront vacation rental overlooks the Anclote River.
Within walking distance from Tarpon's quaint downtown, this clean and attractive mobile home is close to the Sponge Docks, Howard Park and Sunset Beach and offers a baby grand piano for vacationing musicians.
After looking at the photos, if you want more information, or wish to book your vacation time, please contact Angus.
Phone:(519) 438-9634
Email: angus1golfer-floridarental(at)yahoo.ca
Nature Quote of the Day
I believe that if one always looked at the skies, one would end up with wings.
Gustave Flaubert

Photos/Rates